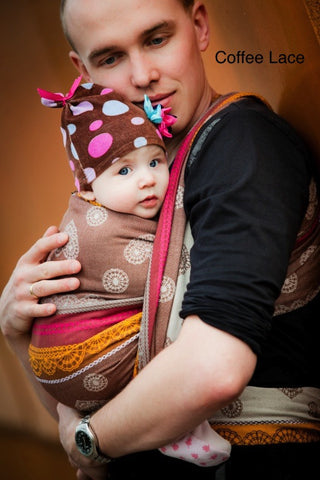 Lenny Lamb Woven Wrap, size 6 - hire
This is a hire sling. After you've placed your order, we'll send you an email to arrange payment of the refundable deposit. The deposit is £60 for the Lenny Lamb Coffee Lace woven wrap.
Our Lenny Lamb wrap size 6 is in Coffee Lace. It's 100% cotton, and is lovely and soft. It's soft enough for newborn babies, but sturdy enough for toddlers. A size 6 gives you lots of options for different carries to try. It'll even be long enough for tandem carries if you have twins!
After you've paid your hire fee and postage, we'll email you to request payment for your fully refundable deposit. 
---
We Also Recommend
---