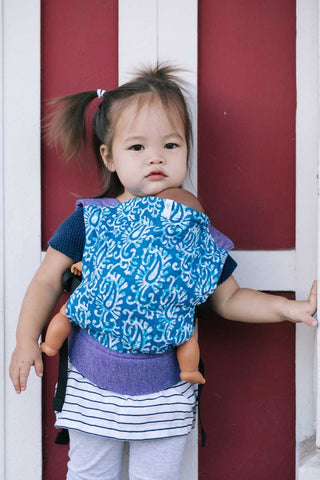 Soul Doll Carrier
Children so often copy exactly as they see mummy or daddy doing - and carrying your baby is no different. Soul Doll Carriers are the perfect solution for any child wanting to carry their teddy or doll around! Hands-free, and lots of cuddles! Soul Doll Carriers are a great gift idea, and can also help a child with the transition to having a new sibling in the family.
Our Soul Doll Carriers are available in several Soul fabrics. They're made from 100% cotton.
Soul is an ethical, family-run business based in India. Soul provides healthy working conditions and fair-trade wages to their employees.
---
We Also Recommend
---