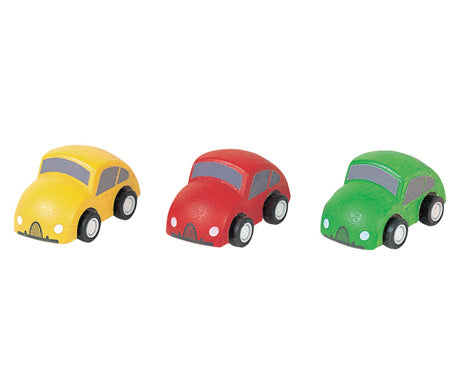 Plan Toys Cars II
Plan Toys colourful set of three replica wooden mini bubble cars II is part of the PlanCity Road and Rail Collection. With three colourful red, yellow, and green cars, these toy cars are great for imaginative play. Plan Toys cars will draw your child into a miniature world where they need to take a trip or take their toys to school!
Your Plan Toys Car set are traditional wooden toys, and they will outlast any plastic counterparts!
Your new Plan Toys Animal Set is made by Plan Toys who have been making environmentally friendly educational toys for over 30 years. Plan Toys fun products will make children's creative imaginations run wild and free, leaving them to express their creativity using these sustainable toys.
Each toy is made using eco-friendly, sustainable, and high-quality materials, and are ethically made in Thailand.
The whole product is safe and super child friendly using organic colour pigments and watercolour dyes. The toys even come in recycled, non-toxic packaging which you can pop straight into your recycling bin!
---
We Also Recommend
---